Offering Marine Services at All Major & Minor Ports of India
OMEGA MARINE SERVICES is a leading name in marine service provider located in Gandhidham / Kandla Port, Kutch in Gujarat State of India. It has very young and dynamic teamwork to fulfill all customers marine service demand on time within the affordable budget while voyaging at any major or minor ports of India. Read more about our company information on our about us page OR contact us for more information or any query about services. 
Run by most enthusiastic and energetic team work
Marine service business is not possible by just one single person, It require complete dedication towards professionalism with proper teamwork under top level management guidelines. Our service excessive are stand by at all major and minor ports of India to handle customer's request for service on call or by enquiry thru email.
_
Why Omega Marine is Best?
_
Some most important reason of our clients to hire us repeat for marine services. which shows true satisfaction.
Hassle Free Deal
During first enquiry, we almost finalize complete service map till voyage departure.
Ontime Service
As we already finalize about offering service, our team is always ready to your voyage at port.
Best Rates
We always offer very competitive rates with best quality service than all other company.
Satisfaction
Customer satisfaction is always our preferred policy, that's why they reach us again and again.

We are authorized marine service provider for the following ports and available for our marine services by our technical team or our associated companies.
All Major & Minor Ports of India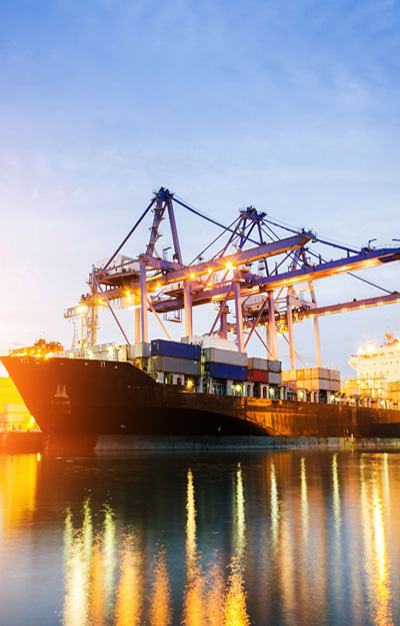 Few recent testimonials written by our clients…
We are very happy to get our ship cleaning service from this company, Their staff is very skilled and fully supportive. they cleaned our ship on time and affordable budget. We will back to this company on our next voyage.
Very appreciated service provided by them on emergency sludge discharging in our ship, It was very urgent so we contacted them and We really liked.
Our ship has lots of scraps and garbage since last few years, So finally we came here and got their service for cleaning, We would like to hire them for the next voyage. fully appreciated
We are their regular client, and our ship always gets service here as we have very good experience. Their rates are very affordable and service is best compared with others. We are fully happy with their services.
De-bunkering / HSFO removal Hazira Port
De-bunkering / HSFO removal in Dahej Port
De-bunkering / HSFO removal at Mormugao Port.
De-bunkering / HSFO removal in Vizag / Vishakhapatnam Port
De-bunkering / HSFO removal in Gangavaram Port.
De-bunkering / HSFO removal in Sikka Anchorage.
De-bunkering / HSFO removal in Vadinar Anchorage
De-bunkering / HSFO / Sludge removal in Navlakhi Anchorage.
De-bunkering / HSFO removal in Indian Ports.
De-bunkering / HSFO removal in Kandla Port
De-bunkering / HSFO removal in Mundra Port
De-bunkering / HSFO removal in Paradip Port